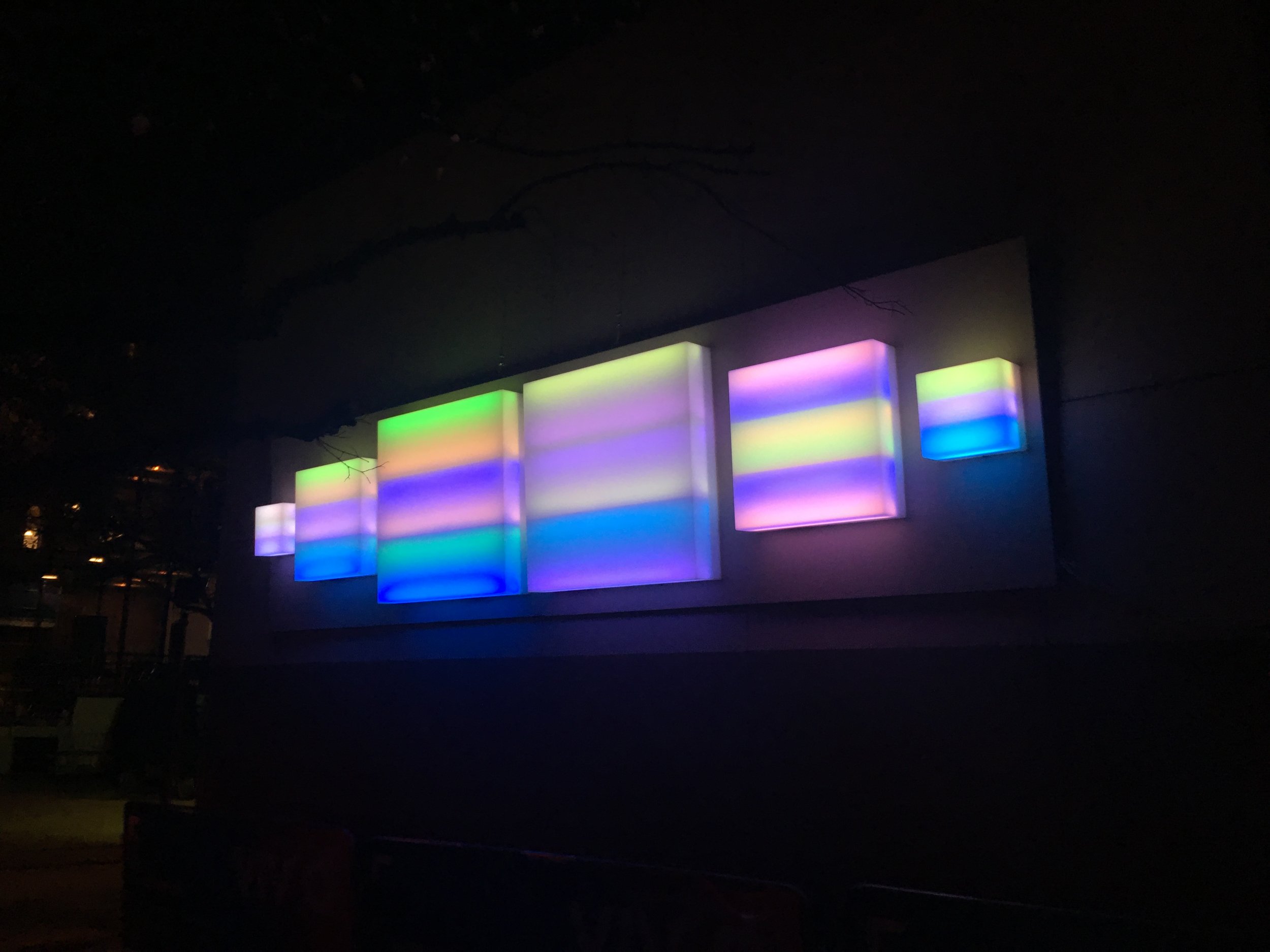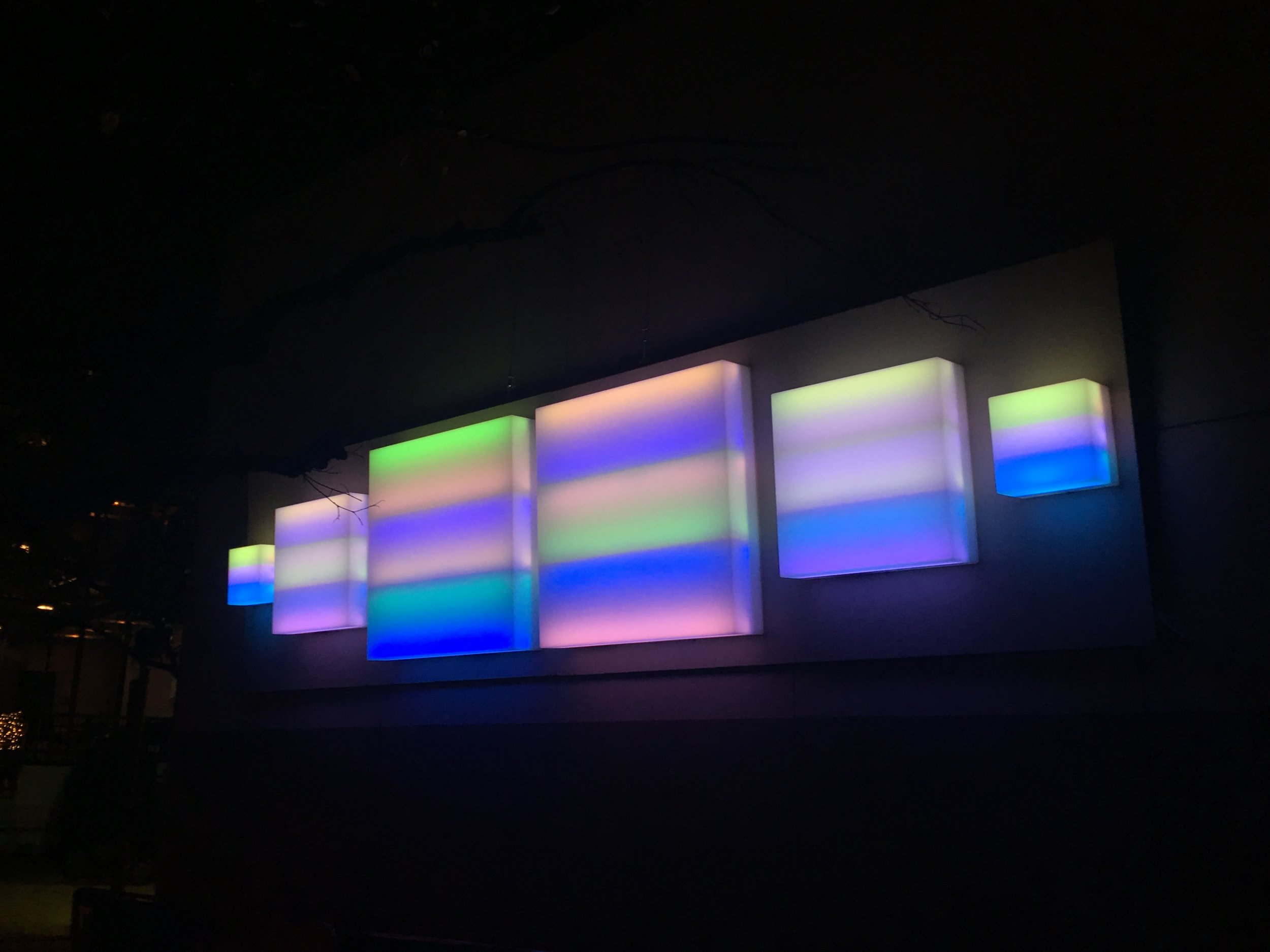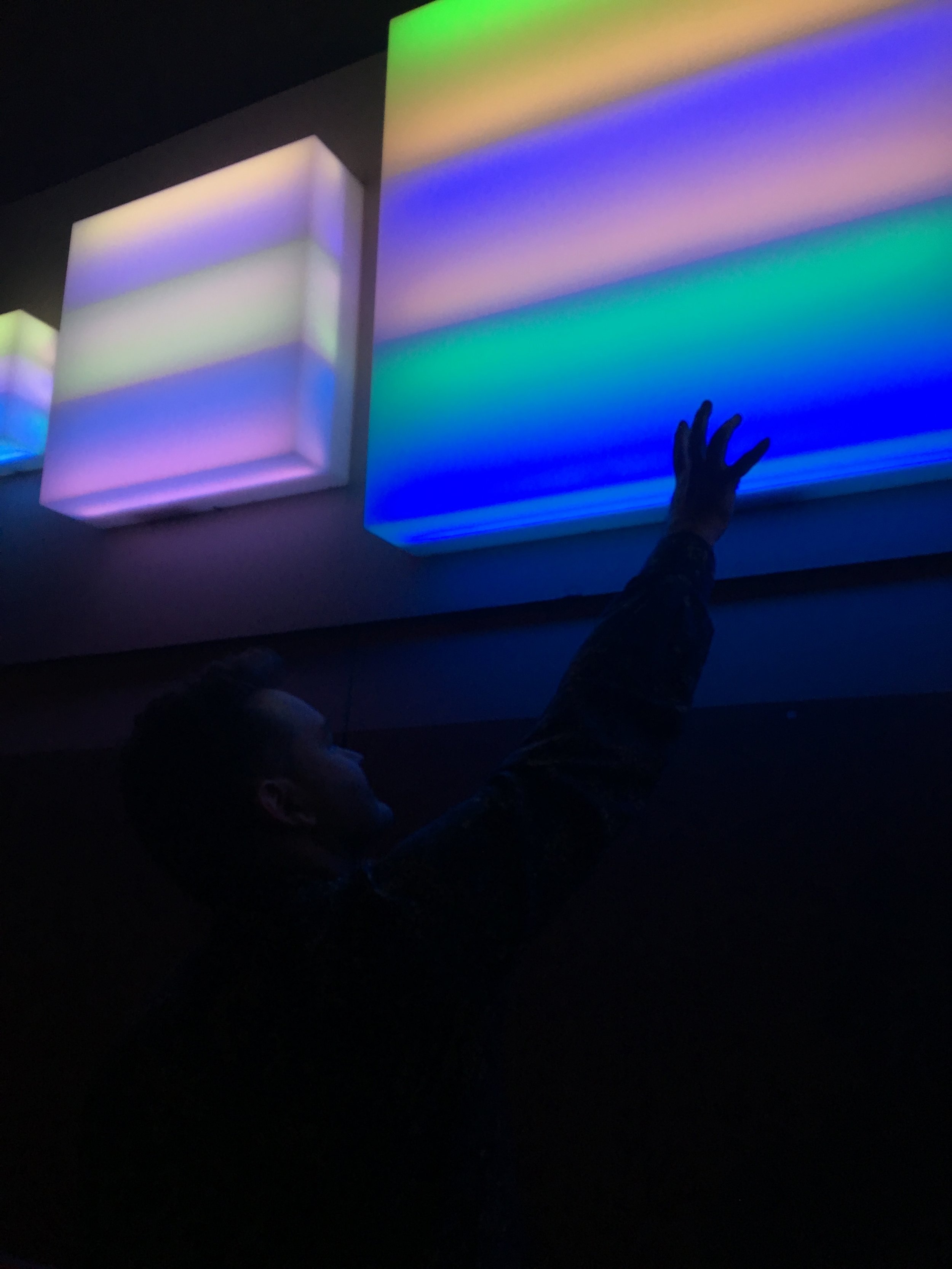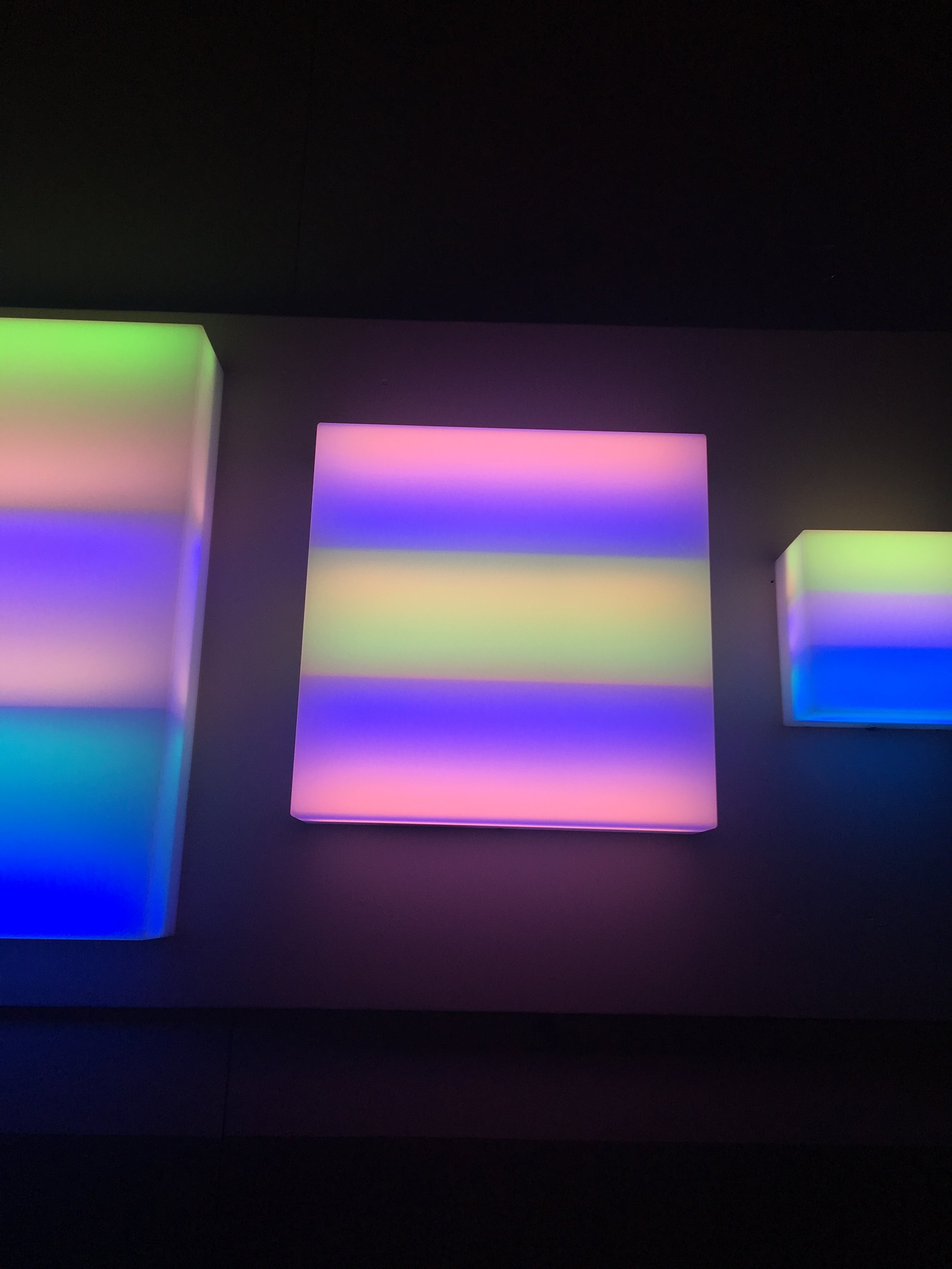 Made of This | Vivid 2018
Made of This explores the subtle interaction between audience, light, colour, space and emotion.
The delicate pastel-toned lights of the artwork are presented as a series of six abstract paintings — but this is not a static work. It envelopes the viewer in light and communicates through the shifting language of colour.
The soft, gentle tones of candy-tinted hues are mesmerising and undulate slowly and rhythmically in the night, evoking memories of happiness and nostalgia.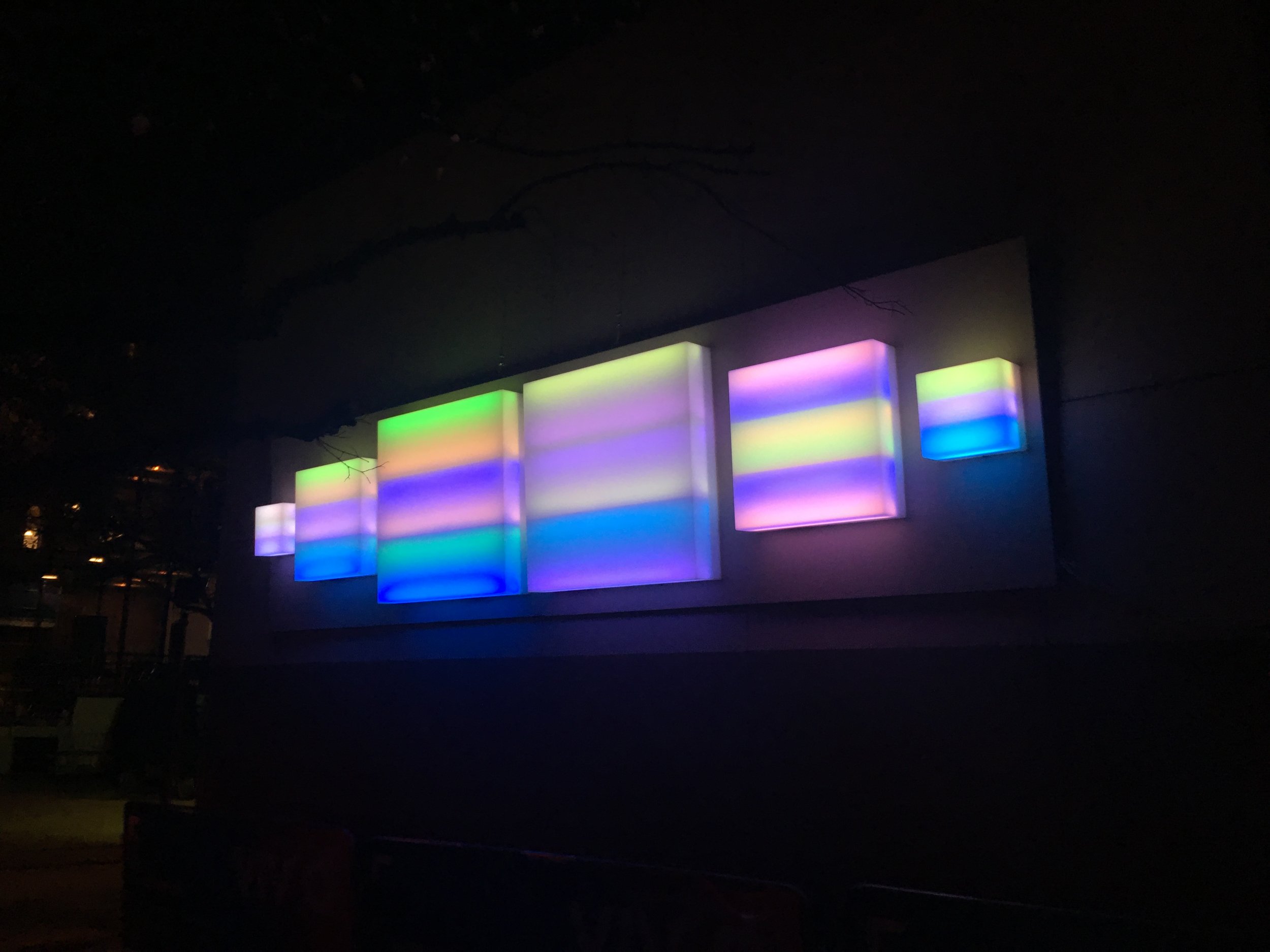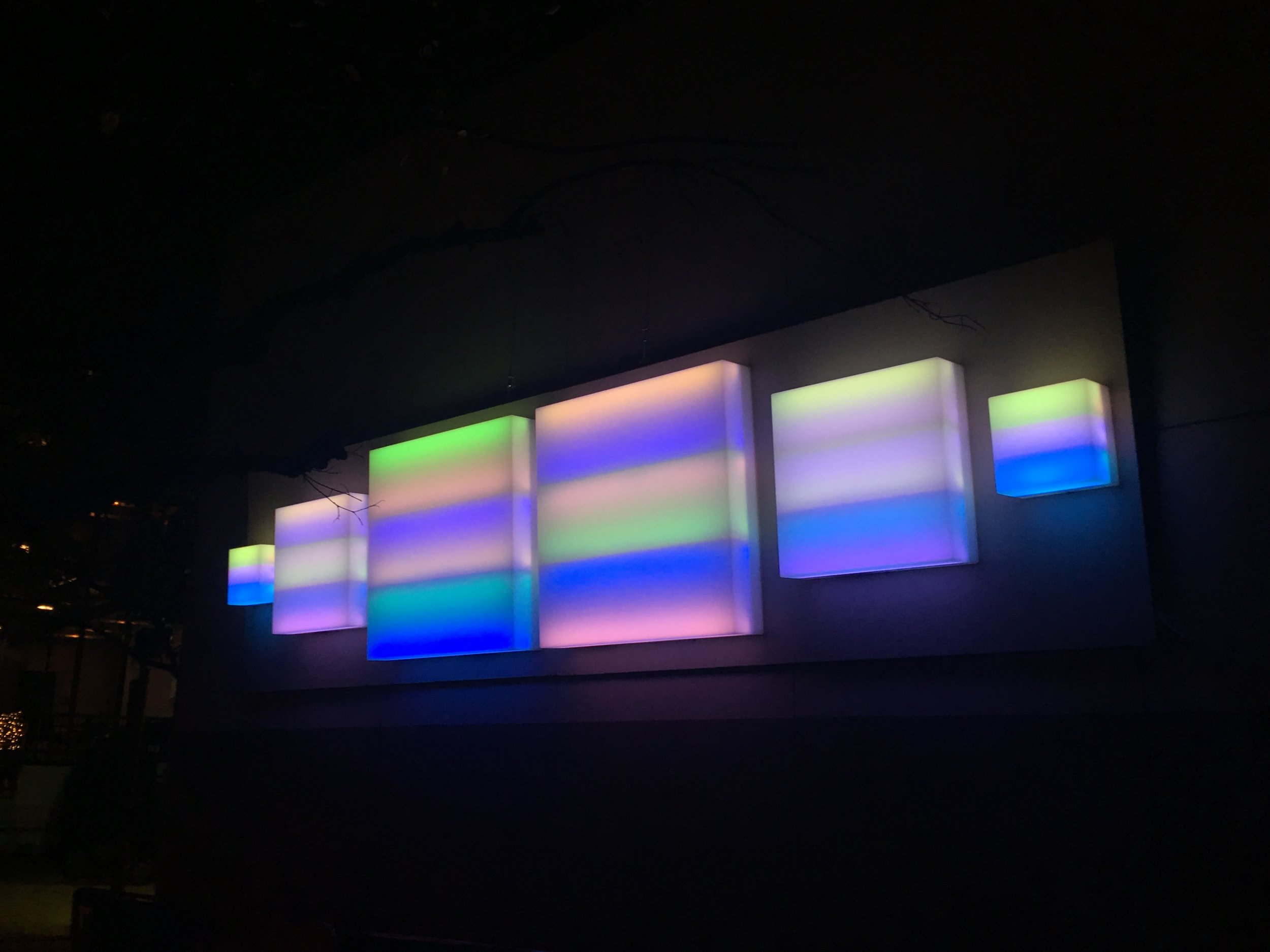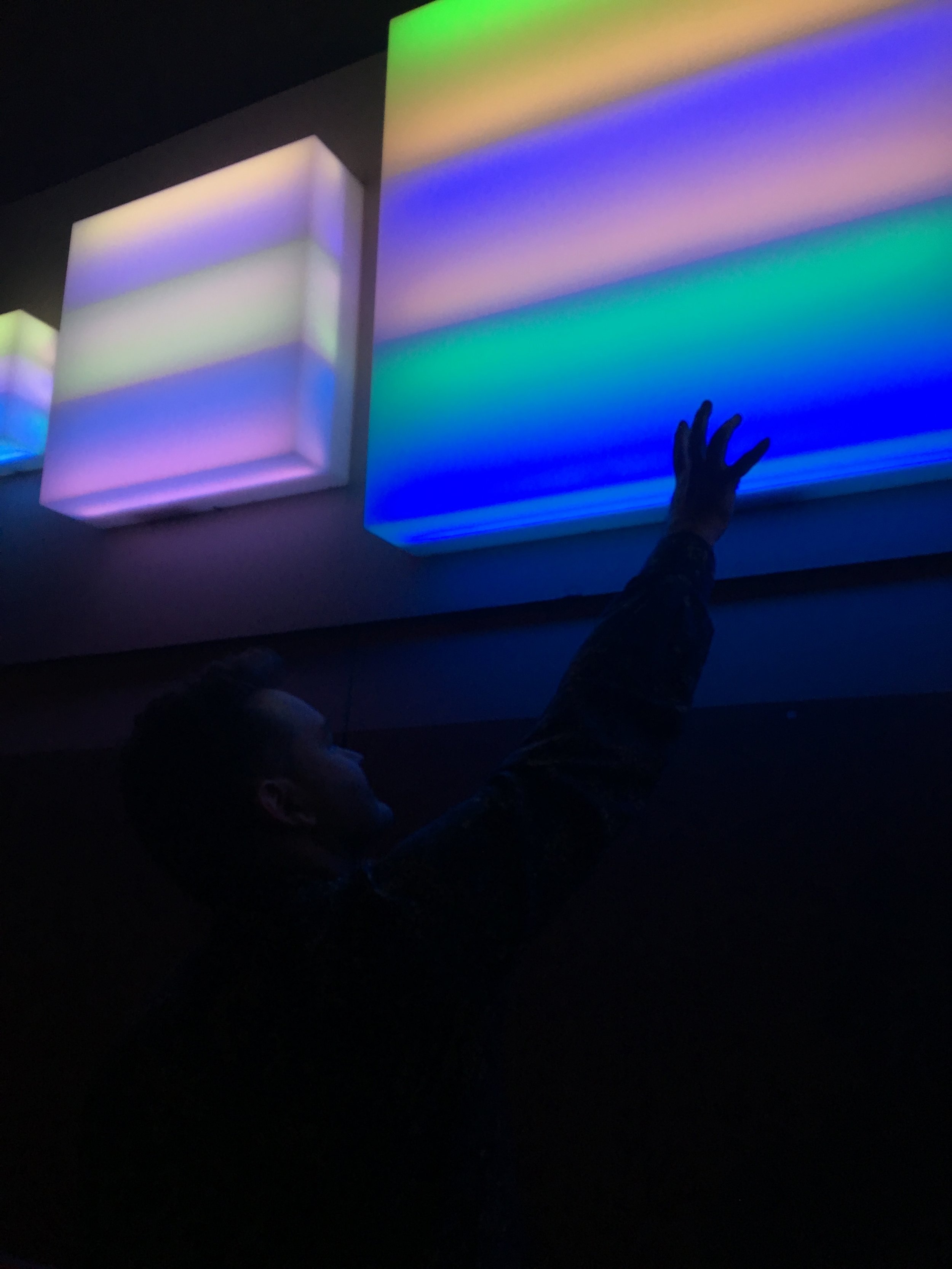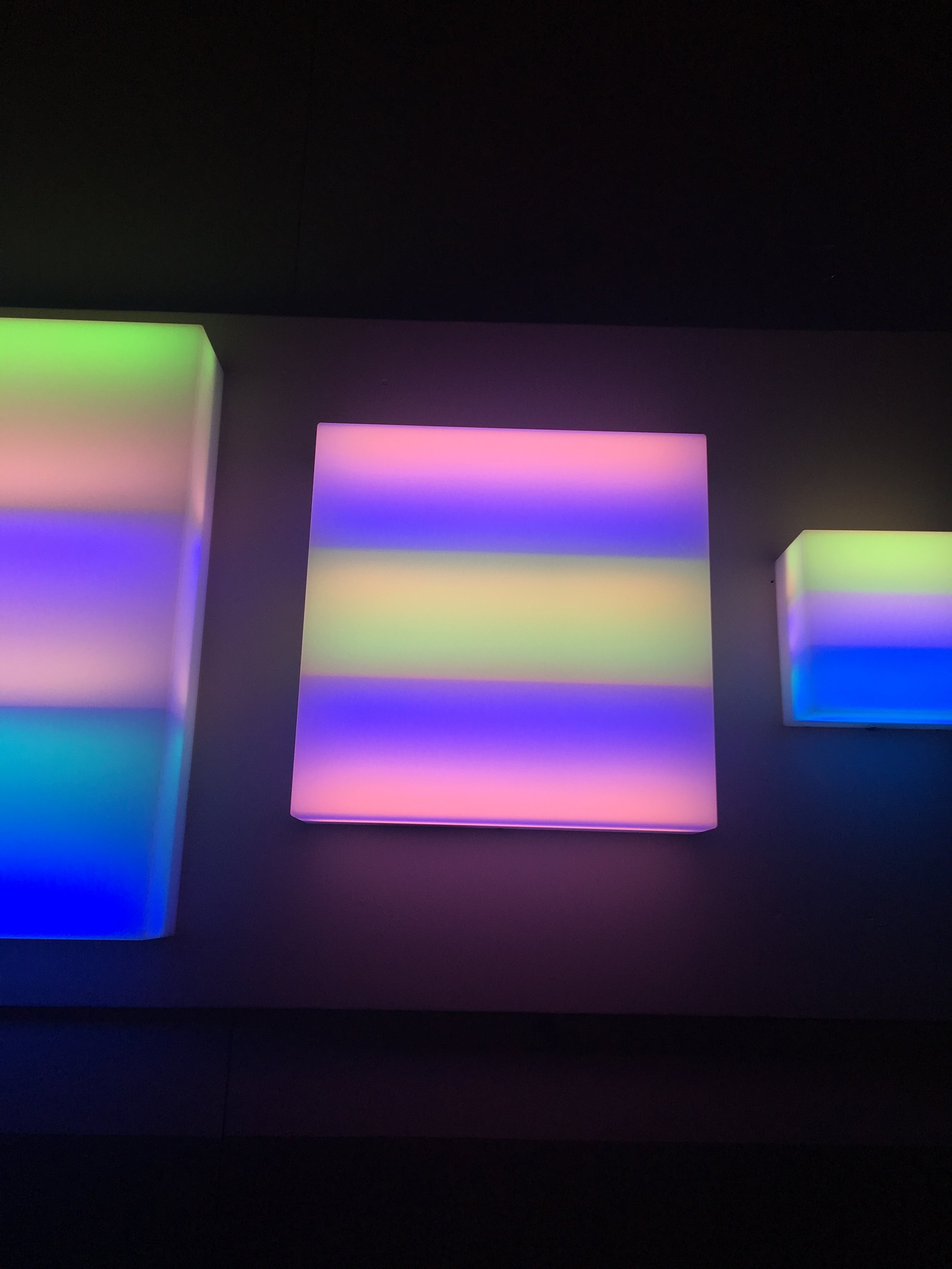 Made of This installed at the MCA for the VIVID 2018 Media Launch