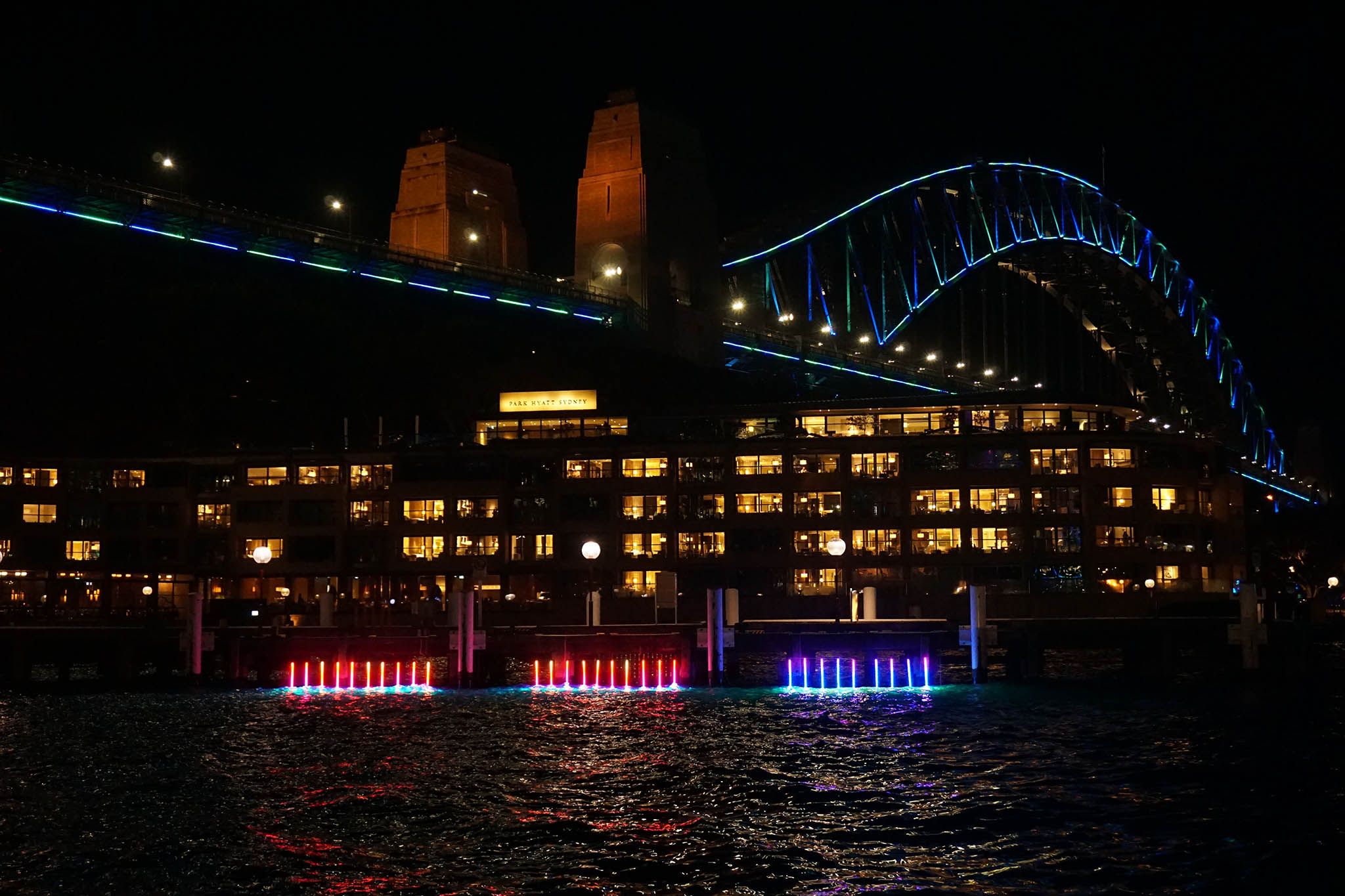 Light Waves at VIVID 2017
Photo courtesy of Ella Dreyfus
Located in Campbell's Cove, The Rocks, Sydney, Australia.
Artists:
Indermühle + Indermühle:
Aly Indermühle (Australia) / Balthasar Indermühle (Australia)
Light Waves is an electrifying curtain of brilliantly-coloured light that illuminates the harbour on cold winter nights. The rich vibrancy of light reminds us of the ever-present life that exists on, around and under Sydney Harbour.
Fuelled by nature and enhanced by modern technology, Light Waves provides an entertaining spectacle for visitors. The lights lie partially submerged in the moving water and appear to dance on the waves.
As tides rise and lower, reflections of spectral colour create an ever-changing effect of rhythmic light in the water below. Programmed through nanocomputing, the LEDs cycle through subtle changes as they move along the colour spectrum
Environmental factors affecting the harbour offer a continually new experience and it is this combination of science, nature and the beauty of light that has inspired Aly and Balthasar Indermühle in creating the work.
Country represented by installation: Australia