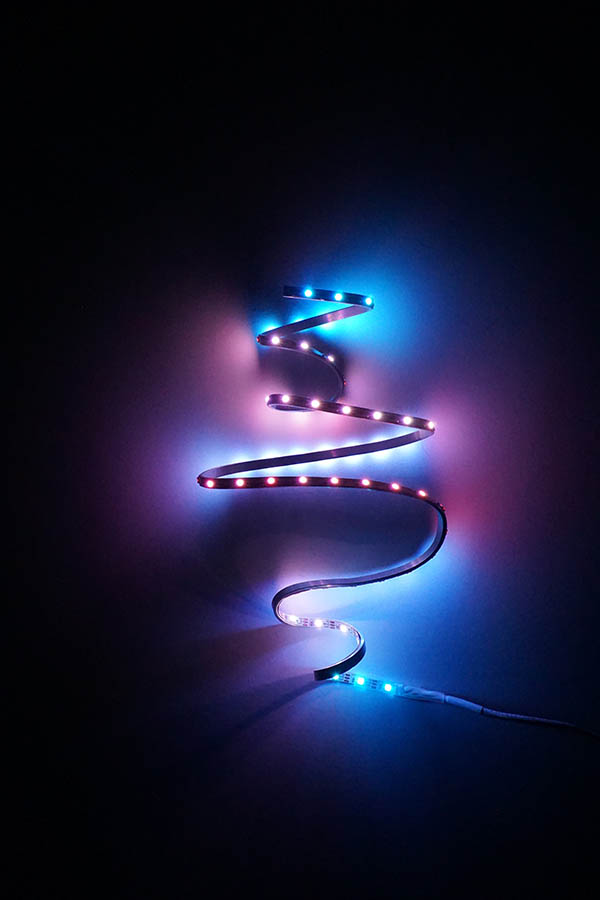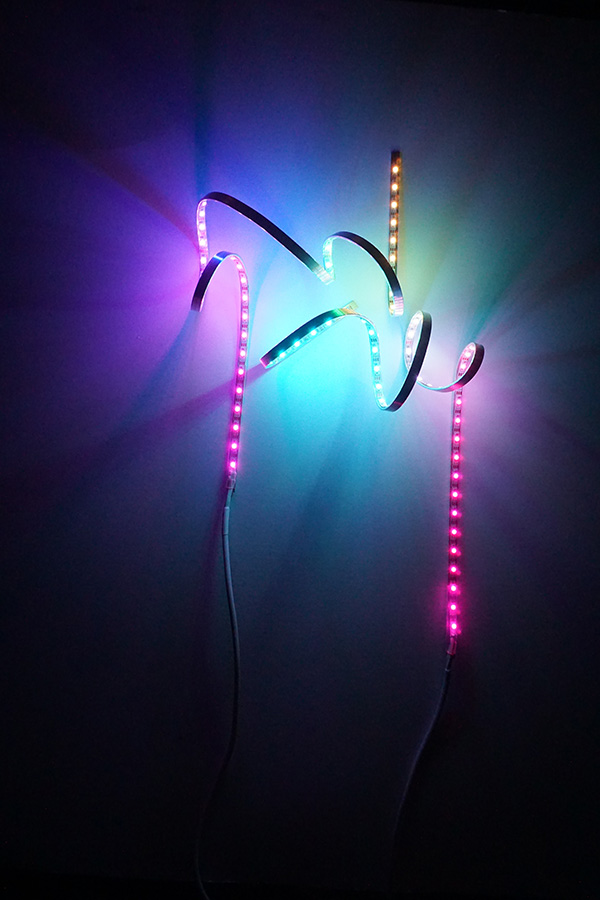 Love Letter - Art Central Hong Kong 2017
The following artworks were exhibited with Mars Gallery at Art Central Hong Kong in 2017.
From the Exhibition Catalogue.
The advertising industry has long understood the qualities and importance of light as a vehicle to deliver a message or extract an emotion. From garish, pulsating, neon soft drink signs, to the shadowy subtlety of a Tom Ford fashion shoot, (and everything in between,) light helps tell a story. Aly Indermühle understands light as a powerful medium.
"Light is precious in Alaska," says Aly, who grew up in the North American state, where "some days we had just a few hours of daylight." Moving to Australia, thirteen years ago, only intensified Indermühle's appreciation for light. Living in country New South Wales she witnessed "sunsets that seemed to go on forever and a sky that had its very own shade of blue."
The work created for Hong Kong is sophisticated. Light and colour are guided, seemingly manipulated, by the twists and turns of the aluminium 'ribbon' image in the foreground. Employing LED lighting and Nanotechnology Indermühle shapes images that evoke different memories, or imaginings in the viewer. And there is more, the artworks move, they breathe. They are almost human, in a way, and they elicit a variety of emotions. These works represent Indermühle's steps toward employing further artificial intelligence in her work.
Elegance is the first word that comes to mind when viewing Indermühle's work; an elegant idea coupled with elegant execution. It was not surprising that her work caught the attention of the curators of Vivid Sydney, Australia's premier Light, Music and Ideas Festival and was included in the 2016 event and will be again in 2017.
Helen McKenzie, 2017
Candy
Candy, 2016
LEDs, Nano Computing, Aluminium
21.5 x 20 x 7 cm
.《糖果》;2016年; LED燈;奈米計算;鋁; 215(高) x 200(寬) x 70(深)
Daydream
Daydream, 2016
LEDs, Nano Computing, Aluminium
19 x 23 x 7 cm
《白日夢》;2016年;
LED燈;奈米計算;鋁;
190(高) x 230(寬) x 70(深)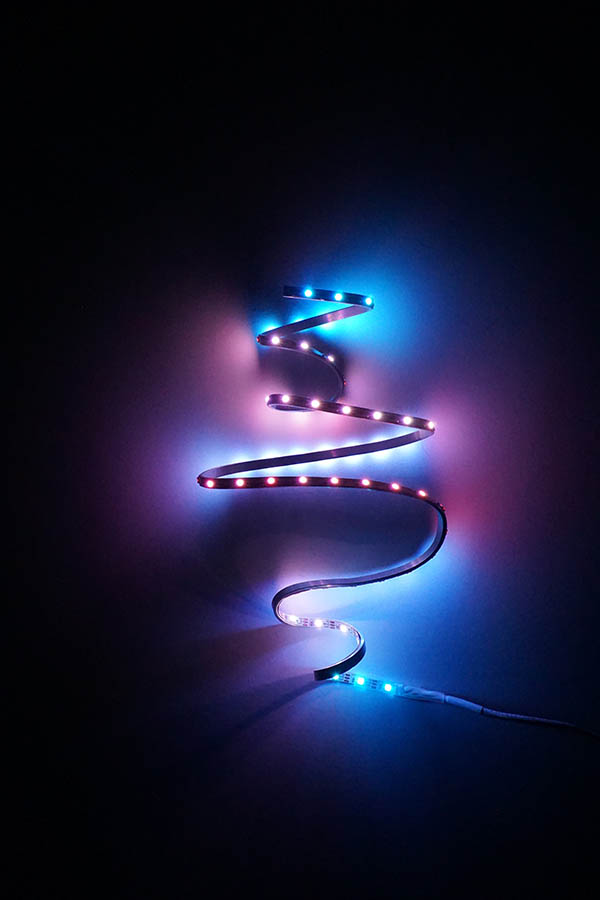 Lilly
Lilly, 2016
LEDs, Nano Computing, Aluminium
25 x 15 x 7 cm
《百合》;2016年;
LED燈;奈米計算;鋁;
250(高) x 150(寬) x 70(深)
Love Letter
Love Letter (3 Elements), 2016 LEDs, Nano Computing, Aluminium 17 x 106 x 12 cm
《情書(3元素)》;2016年; LED燈;奈米計算;鋁; 170(高) x 1060(寬) x 120(深)
Playground
Playground, 2017
LEDs, Nano Computing, Aluminium
Dimensions variable
《球場》;2016年;
LED燈;奈米計算;鋁;
不規則形狀
Poppy
Poppy, 2016 LEDs, Nano Computing, Aluminium 24 x 15 x 8 cm
《罌粟花》;2016年; LED燈;奈米計算;鋁; 240(高) x 150(寬) x 80(深)
Kisses
Kisses, 2017
LEDs, Nano Computing, Aluminium
28 x 13 x 7 cm
《吻》;2017年;
LED燈;奈米計算;鋁;
280(高) x 30(寬) x 70(深)
Memories
Memories, 2017
LEDs, Nano Computing, Aluminium
30h x 18w x 11 cm
《記憶》;2017年;
LED燈;奈米計算;鋁;
300(高) x 180(寬) x 110(深)
Tender
Tender, 2017
LEDs, Nano Computing, Aluminium
30 x 16 x 7 cm
《柔情》;2017年;
LED燈;奈米計算;鋁;
300(高) x 160(寬) x 70(深)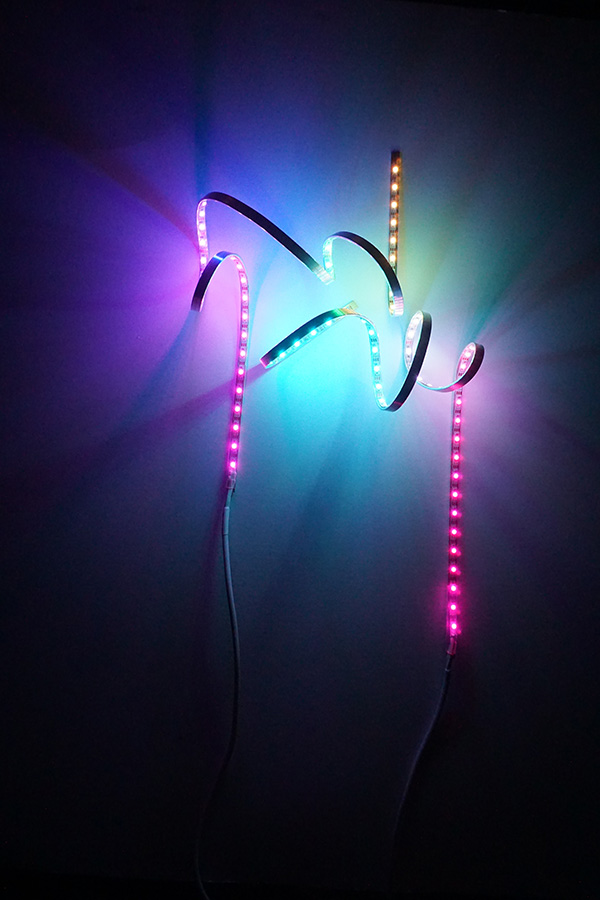 Wiggle
Wiggle, 2017
LEDs, Nano Computing, Aluminium
36 x 27 x 8 cm
《搖擺》;2017年; LED燈;奈米計算;鋁; 360(高) x 270(寬) x 80(深)